News
Click on the thumbnail images below to view the larger version. Then click on the right and left sides of the image to view the next and previous photos.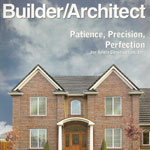 Builder/Architect Magazine
"Patience, Precision, Perfection"
Lane County Edition
Fall 2005
Vol. 2, No. 2
Register-Guard Newspaper: Home & Garden Section
"Laundry Rooms gone wild"
July 15, 2004